Museum Shop
Gallery & Shop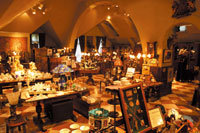 Antique gallery in Britain in the Middle Ages and noble goods imported direct from Europe.
Heart Bazaar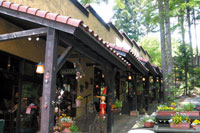 Recreation of a street in the middle ages of Europe. Goods are imported direct from Europe. How about taking some souvenirs?
Stone Shop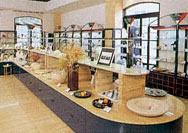 Is this really a stone? Many stone crafts and accessories will attract you! Stone craft shops that make good use of stone culture, tradition, and technology of Europe.
Restaurant
Country Style Restaurant "Big Heart"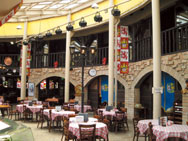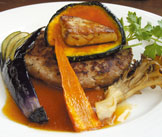 "Big Heart" offers a variety of dishes,including Hamburg steak or Chicken cutlet and so on. And fine wine and beer are also available.
Here is a great place to enjoy a meal while gazing out towards the charming castle.
Seating capacity: about 370(indoor and outdoor)
Southern European-style cafe "Patricia"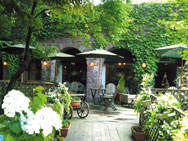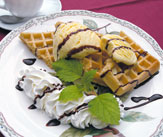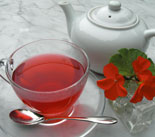 Enjoy lunch or a light meal at this cozy restaurant surrounded by trees.
We recommend Tea and cake.