Santa Museum 《Santa and the love story of father and a son》
World Santa Museum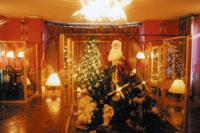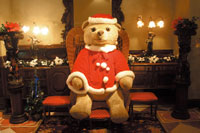 Santa museum is a collection of Santa Claus from all over the world by Mr.Tsugawa who is the most famous Christmas Santa collector in Japan. See many rare one of a kind Santas here. Also on exhibition is a human size like Santa. You absolutely can't miss this heart warming place.
Wedding Gallery/JUNO/Spring Bell/Lover's Sanctuary
Wedding Gallery/Bridal Dress Gallery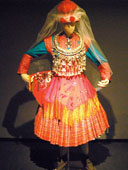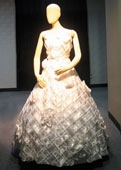 You can find traditional wedding dresses from many countries in the world such as Europe, Asia, and the Middle East.
The designs are various according to each country.
Couples will lose themselves in the romantic atmosphere.
Here in YUMI KATSURA's bridal collection pavilion, you can see the highest class dresses that were once exhibited in the "Paris Fashion Week"
"JUNO"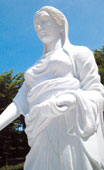 Couples who pledged love to each other under the "Juno" goddess statue of marriage are said to obtain the highest happiness.
Spring Bell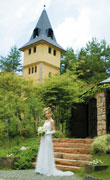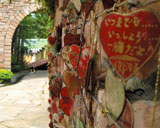 Spring bell:
Ring this bell and receive eternal happiness.

Write a word of love on a heart shaped shell and hang it on a wall as a memento.
Lover's Sanctuary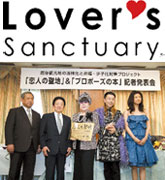 Lover's Sanctuary is a project of the local revitalization support center which aids in the falling birthrates and in local growth.
Recognized in April, 2006.
Other Museums
Castle Library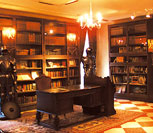 Our "World Castle Library" has over 1,000 castle related books and a first edition book from famous British author "Sir Walter Scott" of Lockheart castle.
Teddy House
Over 200 teddy bears collected from around the world. How about taking a peep?
Stone Museum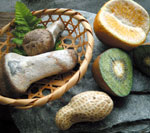 Works of stone painting pioneer "Shuou Kataoka" who can transform just a pebble into splendid artwork with his skillful hands.
Stone Academy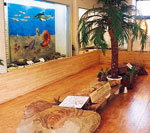 Touch dinosaur fossils in our Stone museum. Learn about world history through our display of interesting fossils and ore.

St. Laurence Church/Rolls-Royce used by Princess DAIANA
St. Laurence Church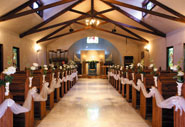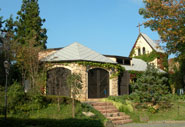 Stone Church filled with light from antique stained glass made by glass blower from a British church of the 18th century.
Rolls-Royce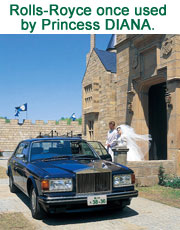 Royal blue rolls-royce once used by the late princess Diana. It was used to chauffeur around Japan.