The history of the Lockheart family
The history of the Lockheart family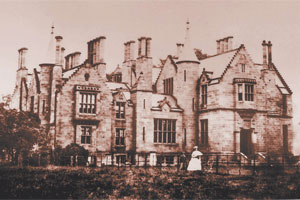 The history of the Lockheart family dates back to about 690 years ago.
He won fame in Scotland's history as a knight who was serving an independent king called Robert Blues. The Lockheart castle was constructed 50km southwest of Edinburgh in 1829. At that time,it was an age when Britain had prospered the most since recorded history by the Industrial Revolution. (Construction1829・Location1860)
April 6, 1993 The transporting and reconstruction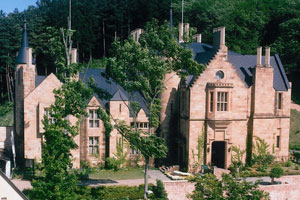 In 1988,Lockheart castle was transported from Scotland to Japan via the Siberian railroad after permission from the then U.S.S.R President Mikael Gorvachoff.
On April 6th,1993.Lockheart castle became the first European castle to be restored in Japan.
It was accomplished by the fusion of a dream between actor Masahiko Tsugawa and President Yosiaki Hirai.

History of Lockheart, Jewelry museum
History of Lockheart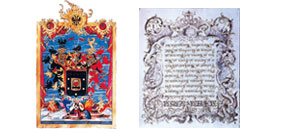 Royal Charter
Royal charter given from Habsburg on April 24, 1762 in Vienna Hofburg.
It is a treasure of Lockhart castle and is still of great value.
Made of vellum, and autographed by Maria Theresia. It is a must see.
Jewelry museum

Costume jewelry that Jacqueline first lady of J・F Kennedy use to wear.
Jewelry museum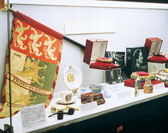 Flag of Sir Windsor and perfume bottle that Simpson wife once used.